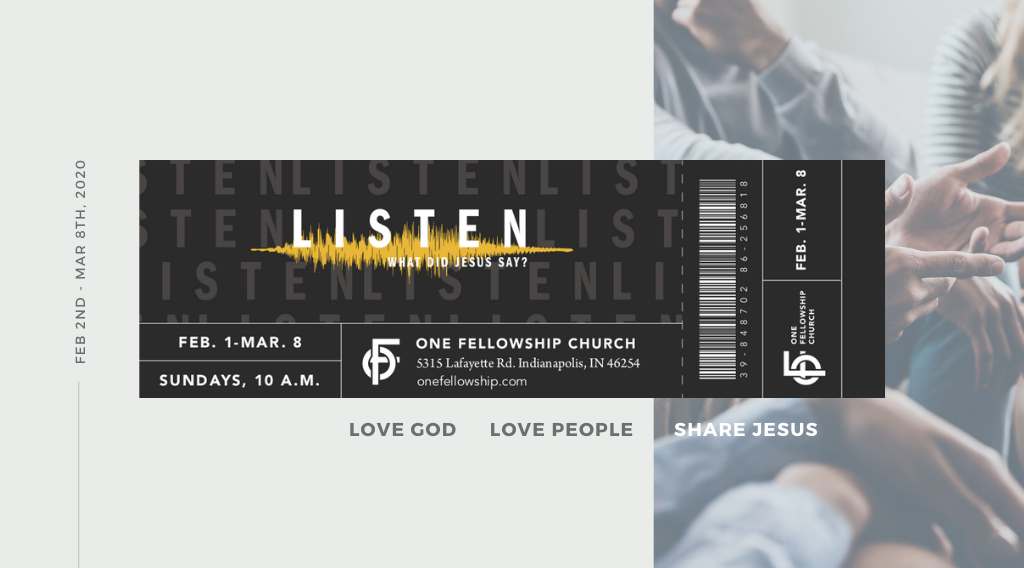 Sunday, February 02, 2020 - Sunday, March 08, 2020
Our goal is to invite 500 people every month leading up to Easter 2020. Each month there will be a ticket (shareable handout) that will be themed after the current sermon series.
Sermon Series/ticket release schedule:
(2/2/20) Listen Pt 2

(3/15/20) Live
(4/26/29) 20/20 Clarity
Step 1: Tickets will be at the NEXT STEPS AREA. Pick up 4 tickets per person, per ticket series.
Step 2: Invite your neighbors, co-workers, classmates, friends, etc. to visit OFC and keep the stub as a reminder to pray for them. (You can write your name on the back of the ticket you give out)
Step 3: Don't lose the stubs! Bring back the stubs to the NEXT STEPS AREA when you come to get your next 4 tickets once the new series of tickets are available.
Step 4: Tell those you share with to bring back the ticket to our NEXT STEPS AREA when they visit for a small gift.