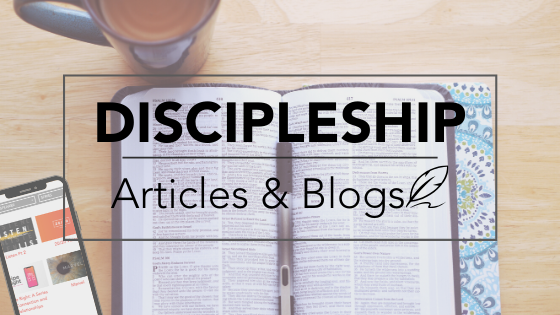 The Covid-19 pandemic has been a surreal experience. It is a sobering thought to know, one day life can be "normal" and the next, there is a new "norm". In an age of increasing disconnection (which is ironic because of all the avenues we have created for the purpose of connection), we have now been plunged into this new reality where "social distancing" is a must. Even after a week, I feel the disconnect. We are designed for connection, for meaningful interaction, yes, even if you are an introvert. One of our "image-bearing" realities/qualities is we are made for relationships, we are in "an inescapable web of mutuality." The question then becomes, how do we do the hard work of staying connected in an era of distancing?
In the midst of this time, we wanted to give some ideas for connecting, champion some ideas that are already being implemented and give a few ways we are hoping to continue to connect as a congregation. There is no magic bullet or even anything profound about the means to connection but by making the effort to connect, we can continue to build on the beautiful foundation the Lord has built at OFC.
Connecting Digitally for Spiritual Growth
Many of you have already been doing this in one way or another. The main way we do this is by connecting at 10 am to worship. Gather as a family and tune in as we worship together. Spend some extra time after the sermon having the "car ride home" conversation with your family asking your children what they have learned or going over the children's lessons posted on the OFC website. If you are single, make a facetime, zoom, messenger, phone call or text to some friends about what you took away from the sermon. Dr. Phillip Ryken gives a few pointers in his blog "How to Listen to a Sermon". God has given the church especially the church in America, an opportunity to take Sunday's off autopilot so that we can experience the joys of being thoughtful, fully engaged worshipers.
Other ways to gather digitally for growth is using Zoom to connect for prayer, Bible study, and discipleship groups. Some of you are already connecting this way and we want to continue to encourage that. If you have questions about the app, click the word above for a quick step by step on how to set your account up. One limitation to Zoom, is the meetings only go up to 45 minutes with a free account. An easy fix to this is simply to restart the call once the time has expired. If this is too much, feel free to purchase a subscription to the app, but this is not required to have a meaningful time together. If it goes long, log off and right back on to continue.
Due to the increased distance between us, it is imperative that we connect over the word of God and even more often than we would have in pre-corona circumstances. More than ever we need to "encourage one another daily" so that we are not "hardened by the deceitfulness of sin" that is crouching for us as we are all in a vulnerable state. We need the body lift up, love, and protect each other from the lies of loneliness, depression, anxiety, fear and the sins we run to cope with those very real and growing responses to the pandemic. Use technology to connect and be the body of Christ to one another.
Connect Digitally for Social Outlets
Part of the beauty of OFC is the way we have begun to do life together as a body, quickly. We have grown together, walked through hard situations together, celebrated together and served together as well as served each other. What makes this astounding is it has all happened in our first year! God is doing amazing things in us and through us. We want to keep the community going and growing even as we are apart. Find ways to connect not just over spiritual things but have some fun! One new platform to do this is Netflix Party. Let's face it, most of us are binging something to pass some of the time. Why not do it together? Again, load up Zoom and play a game with friends or another family. There have been a few digital hangout game ideas going around that could be a hit for you! Here are 6 Games you can Play on Zoom. I am sure they work on other platforms as well. FaceTime a friend on your walk or bike ride. Whatever you do, continue to invest in relationships and growing in loving God and loving people.
Connect with your Family
This may seem like a natural outcome of being at home all the time, but it can be overlooked. This season may be the opportunity some of us needed to realize how fast our lives were moving and how we have often sacrificed meaningful time with our loved ones to keep up the frantic pace. Pause, take time and inventory of your home and be intentional and creative about the rhythms and activities you establish with your family. A good plan can be to try a few different ways to connect with the goal being at least one of them becoming a new staple rhythm in your family even after the pandemic. Maybe you all have a scheduled family activity night (games, puzzles, reading together, a bowl of questions, coloring/painting, create music, write skits and act them out as a family). Like our worship, we have an opportunity to hit the reset button and put our family like on manual rather than automatic. As you plan, remember our single brothers and sisters who are away from their nuclear family, and intentionally include them with your family. Singles, reach out! Include yourself. You are welcome here!
Connect with Yourself
Admittedly, this sounds "super-spiritual" or even "spiritualistic", but that is not the aim. With life moving 100 mph, we often neglect the above areas of worship, meaningful social connection, and family. We also do a good job of forgetting ourselves. We are accustomed to "doing" but rarely do we spend time "being". Being still in God's presence, being sensitive to what the Holy Spirit is doing in our lives, being honest with ourselves about ourselves. Often, our life is completely out of balance and we have learned to function in dysfunction. Could this be a time where God has caused enough disruption to get your and my attention? Could the slowed pace brought on by the pandemic be an opportunity to slow our pace enough for genuine reflection seeking that need change or growth? Journal some, read a book to be a catalyst to your reflection. As a staff, we have been reading Reset and our wives have been reading Refresh, sibling books both aimed at taking inventory of your life and establishing healthy rhythms and habits that lead to flourishing.
We hope some of these ideas are helpful and will continue to come alongside you all in learning and figuring out creative ways to stay connected and engaged throughout this time.