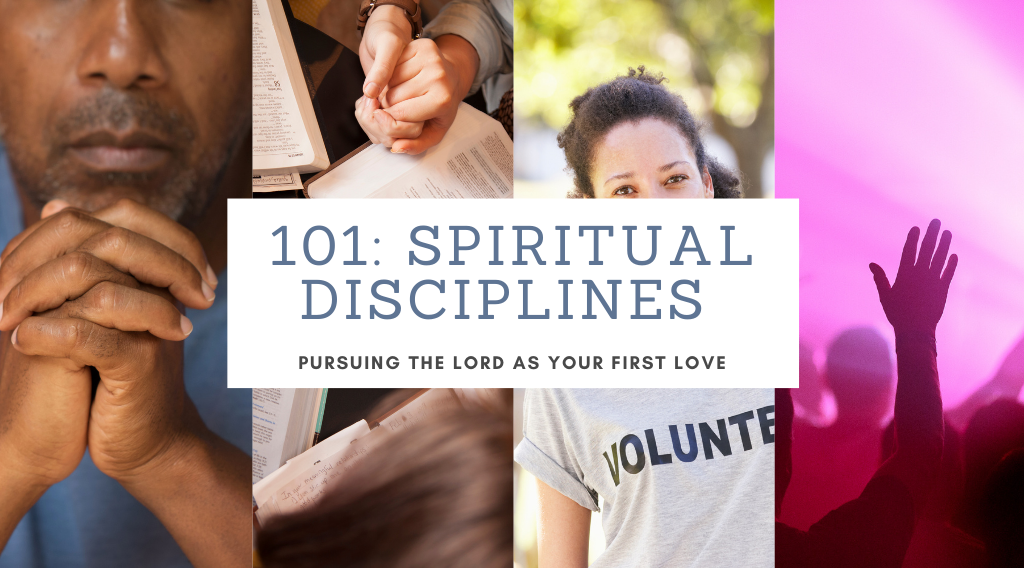 Every other Tuesday, from 09/22/2020 to 12/01/2020
,
6:30 PM
Join us as we grow together, learning the importance of, and how to develop spiritual disciplines.
This is just a one-time registration for the duration of the class.
Class Title: 101: Spiritual Disciplines – Pursuing the Lord as your First Love
Meeting Schedule: Begining 9/22 at 6:30 pm, will total 6 meeting nights, every other week.
Join Zoom Meeting Info:


Meeting ID:

912 3839 9310
Find your local number: https://zoom.us/u/adrjvYhkzB
Topic: 101: Spiritual Disciplines – Pursuing the Lord as your First Love (Session 2)
Time: Oct 6, 2020 06:30 PM Eastern Time (US and Canada)
Questions? Contact Lincoln Brill