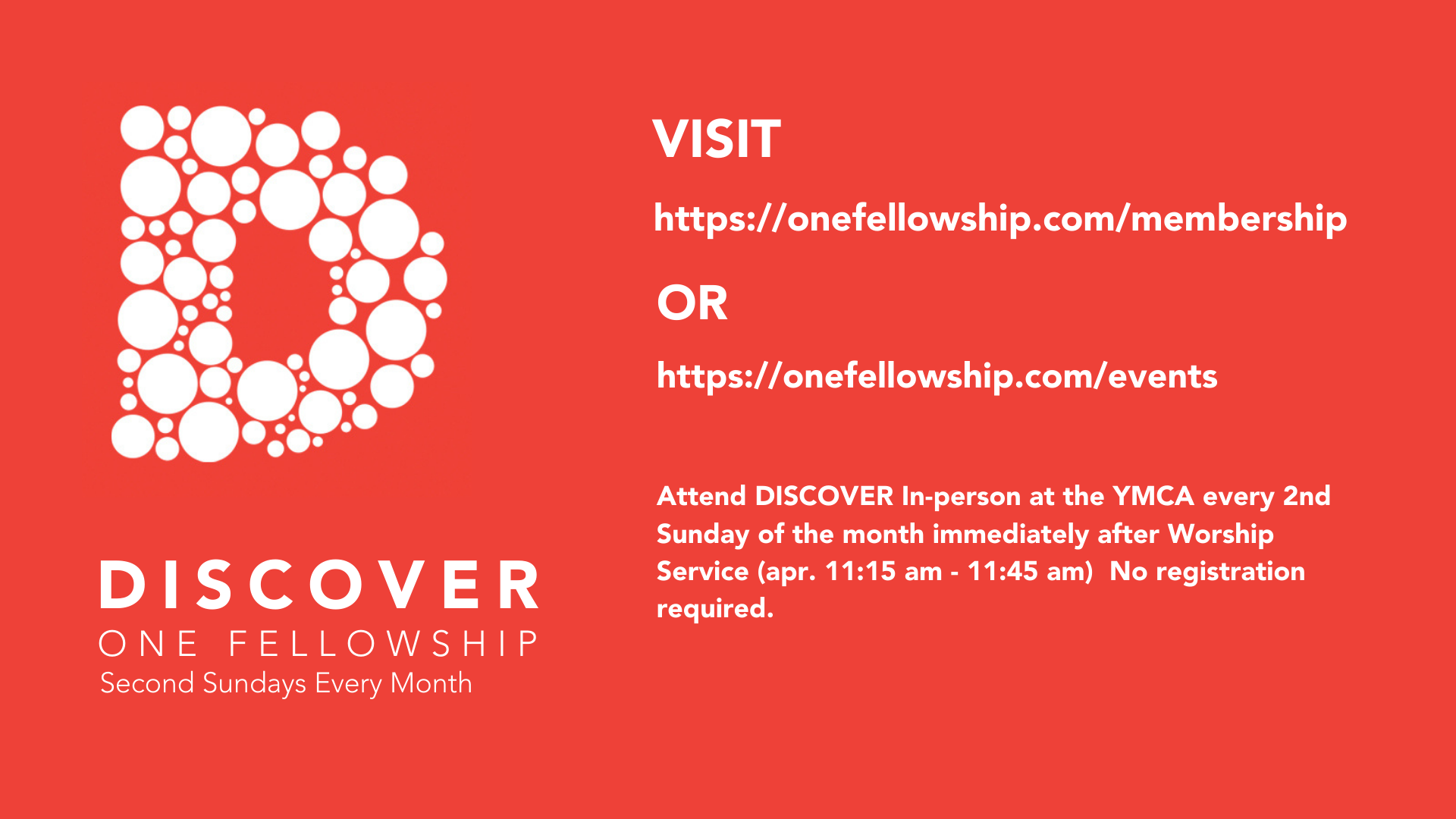 Second Sunday of the month
,
11:30 AM - 11:59 PM
Location: One Fellowship, 5315 Lafayette Rd, Indianapolis, IN US 46254
Attend Discover
In-person at the YMCA every 2nd Sunday of the Month

immediately after Worship Service (apr. 11:15 am - 11:45 am) No registration required.
Thank you for visiting One Fellowship. We want to make sure you know about an upcoming opportunity to learn more about our church. DISCOVER One Fellowship is an event that will help you get to know us better and help us get to know you.
You'll get a chance to hear from our leaders, ask questions, meet other newcomers, and discover how to take your next step at OFC. It will last approximately 30 minutes. Your children are welcome to attend with you. We hope to see you there!
Questions? Contact Ollie Ward.