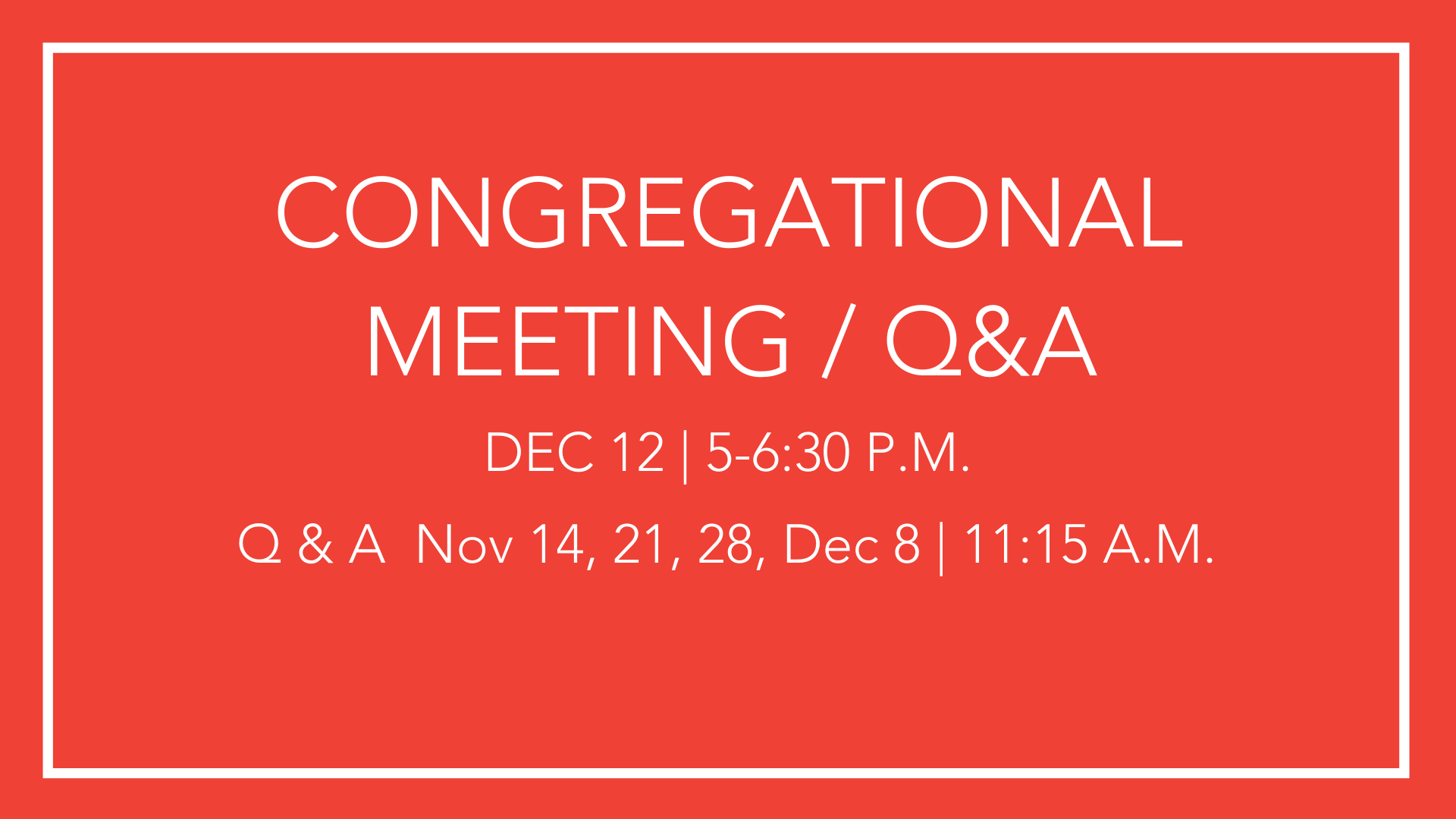 Sunday, December 12, 2021
,
5:00 PM - 6:30 PM
Location: Solid Word Church, 4374 W 52nd St, Indianapolis, IN US 46254
Please join us for our December Congregational Meeting!
We will be voting on renewing Elders, voting in New Members, and a time of prayer.
Please view the elder candidate's and new member's info in the buttons below.