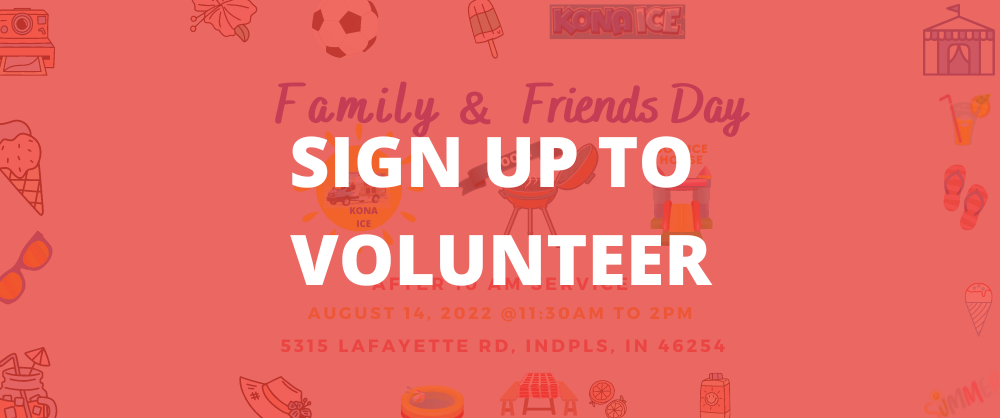 Friday, July 29, 2022
,
12:00 AM - Friday, August 12, 2022, 8:00 PM
Location: One Fellowship Church, 5315 Lafayette Road, Indianapolis, IN US 46254
On August 14, 2022, right after the outdoor worship service, we will be hosting our Family & Friends Day. Please sign up to help the team host a great event for our community and OFC family.
SIGNUP HERE

Approximate time required per role:
Trash Clean Up:
Table Setup/Teardown:

8:00 am - 8:30 am
2:00 pm - 2:30 pm

Master Griller Team:

7 am - 11:30 am

(setup, cooking, and setup serving table) Service is outside this time so you won't miss the worship and sermon!

2 pm - 2:30 pm

Floaters:

9:30 am - 10:00 am
11:30 am - 2:30 pm
There will be things to help with concerning general setup or cleanup. There may be games to help set up or teardown, chairs to put out for those that didn't bring a lawn chair, etc. Meet at the Y East parking lot.